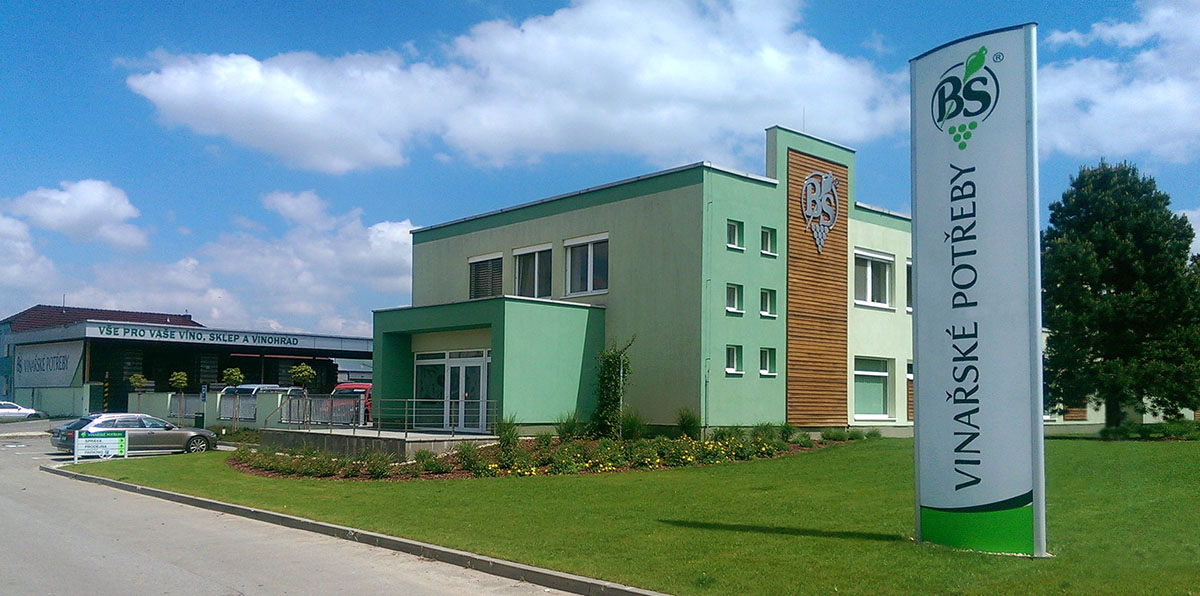 Our company is one of the leading Czech suppliers in the field of accessories for winemakers, wine growers and sommeliers. We cooperate with a number of world producers of technologies and equipment. In our offer, we always respond to current market development and constantly monitor innovations in the industry.
Our suppliers are both domestic and foreign producers, respected in the professional and general public. A comprehensive offer of about 4000 products is continuously upgraded in line with industry trends. The partner companies include Seguin Moreau, Enartis ESSECO, Vetropack Moravia Glass, Smurfit Kappa, Liverani and Tellarini, Bahco, Pulltex, Ohlinger, Ramondin, Thonhauser and many others.
The product range includes products for growing of grapevine, wine production and accessories for sommeliers that help create a rich experience of wine consumption. The portfolio also includes filtration aids, oenological preparations, bottles, caps, capsules, barrels, tools for vineyard protection, and others.
Thanks to the accredited laboratory, we also provide a wide range of oenological and technological advice to enable wine growers to control the quality of their production.
We are constantly expanding our portfolio of services: since 2016 we provide our customers with professional viticulture consulting, a very popular filling by means of a mobile bottling line that provides comprehensive services, from washing bottles, filling to the final closure with any stopper and sticking with the label. In particular, small and medium-sized winemakers use reprinting of blank labels with a uniform graphic background, to which the text is reprinted according to the current needs. We provide servicing of machines and equipment for the winemaker, including barrel cleaning directly in the winery. Of course we offer the possibility to rent wine making equipment.
We appreciate the loyalty of our customers, so we offer free of charge additional services within the framework of the cooperation. We provide free transport to the larger customers in the region. Our customers like to use our storage facilities in Velké Bílovice and the possibility of gradually take away the purchased goods (bottles, caps, etc.).
BS vinařské potřeby s.r.o. operates a network of its own stores in the Czech Republic and Slovakia, which maintain a unified corporate culture and style. Our staffs at all our offices are ready to provide expert advice and full service thanks to their rich experience and expertise.